Manchester, United Kingdom – Leading developer of software and hardware solutions, VXL, today announces the release of its new Fusion EMM agent update that supports the latest Android Nougat (7.0) operating system.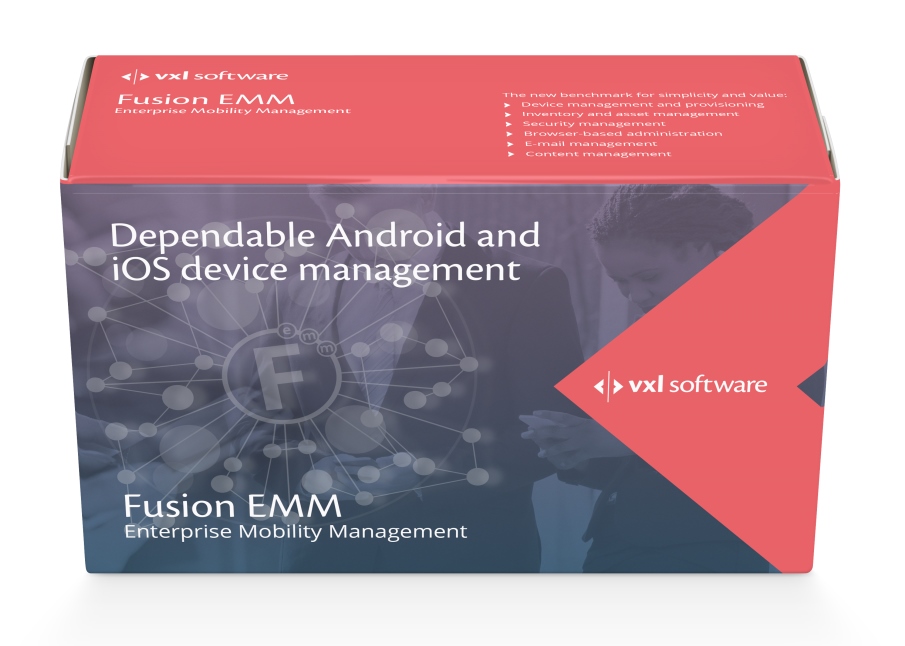 Ensuring all Android mobile devices are optimized for both work and personal use, this new Google release comes with some notable updates to the operating system with an array of enhanced features including more security for data protection, improved management capabilities and increased end-user control.
Commenting on the new agent, VXL's VP for Worldwide Sales, Frank Noon, said "Fusion EMM customers will be able to take advantage of Android Nougat as soon as the update is delivered to their device and what's more VXL will also continue to provide support for additional capabilities when made available by Google."
A browser-based solution which can be provided either as a hosted service, or installed on a company's network, Fusion EMM software is designed to provide expert management of all Android (& iOS) tablets and smartphones.
Enabling IT departments to easily provision devices, add or update applications, manage access to corporate content and strengthen device security, Fusion EMM complements VXL's existing Fusion UDM Premium, universal device manager, for desktops, laptops and thin clients.
Fusion EMM is available in two perpetual license versions, Gold – at US $39 per device – and Platinum – at US $49 per device – with annual support available on either at an affordable cost.
"Fusion EMM is set to revolutionise the cost of enterprise mobility management." "Not only is it a highly effective solution for managing mobile devices, it does so without sacrificing on performance, offering more features than comparable brands as well as providing exceptional value" added VXL's VP for Worldwide Sales, Frank Noon.
More information: www.vxl.net/emm