New Survey from IP EXPO Europe Shows 70% of ITDMs believe UK Government should do more to attract young people to technology professions
LONDON – 27 September 2016 – New research commissioned by IP EXPO Europe, Europe's number one enterprise IT event, today reveals that 23% of UK IT decision makers (ITDMs) identified STEM and the need for young IT talent as one of the main technology issues for enterprises in 2017. Over half (55%) of respondents currently believe the lack of young talent at their organisation is an issue; a rising concern with 26% stating they are more worried about not having enough young talent in the workforce now than 12 months ago.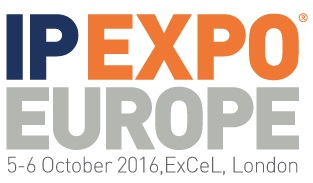 In light of this ITDMs are calling for Government action to help. 70% believe the UK Government should be doing more to encourage students and young people to enter technology professions. In fact, over a third (35%) are demanding more direct investment to solve the issue. With 27% claiming that the recent Brexit vote could lead to a skills shortage of qualified IT professionals, immediate action was demanded to address the situation.
Bradley Maule-ffinch, Director of Strategy for IP EXPO Europe, comments "For the last couple of years the lack of STEM skills has been a key area for debate throughout the IP EXPO series of events. The research results show that the recent Brexit vote has exacerbated the concern over the available talent pool. For all of our exhibitors at this year's IP EXPO Europe, having access to top IT talent is critical for the evolution and success of their businesses. This year, we're working with a number of companies, including HPE, to further the discussion on what can be done to address the skills gap, boost STEM skills in the UK and future proof the UK IT industry."
Respondents identified cyber security (27%) and coding (27%) as the STEM skills they believed would be most in-demand in the future, with AI coming in at 15%. Interestingly DevOps skills came in at just 4% and despite 22% identifying big data and data analytics as a major technology trend for 2017, only 9% thought that these skills would be in demand in the future.
It's not simply a lack of skilled individuals which is cause for this ongoing STEM problem, 41% of ITDMs believe that today's graduates are lacking in not only baseline experience, such as apprenticeships and work-study, but also (34%) that they arrive with obsolete knowledge and that the school curricula is failing to keep up with technology used in the enterprise. This is resulting in 30% of respondents claiming that graduates just aren't technically minded enough. Organisations are clearly attempting to plug the gaps, with 53% of ITDMs spending between 4-10 hours on training each of their young employees.