Supply Chain Management Cloud-Not everything has to be difficult: just go to the app store and use new GIB SCM applications quickly and easily, without cumbersome implementation.
In supply chain management software, which usually has to be implemented, individualized and optimized in long, laborious projects together with customers, the app store approach is still new. However, it is SAP's desired goal – and therefore also GIB's. As an expert for supply chain optimization in the SAP environment, GIB is currently taking its first steps into the cloud, exploring unknow terrain as it is guided by a new vision of the future.
GIB's new technologies, which are primarily focused on SAP, are united by a core concept. Customers should also be able to enhance applications that have already been installed with additional functionalities – without the need for time-consuming, cumbersome and costly implementation.
"SAP is our most important partner. As one of its development and service partners, we are always observing closely in which direction SAP is going. We always try to incorporate new technologies and roadmaps in our GIB products as soon as possible to be able to support SAP's strategy in the long term," says Nikolaj Schmitz, responsible for SAP technologies and partnership at GIB.
Supply chain management in the cloud
However, implementing this strategy has to take center stage in order to be successful. "To bring our solutions into the cloud, we need to put everything to the test. Which functions can we transfer? Which functions are even suitable for cloud deployments? Furthermore, there are also many unanswered questions concerning fundamental technological basics. For example, which programming language should we work with? The Abap cloud version or Java? Which advantages or challenges will either of them bring? We are currently taking a closer look at all of these topics," adds Schmitz.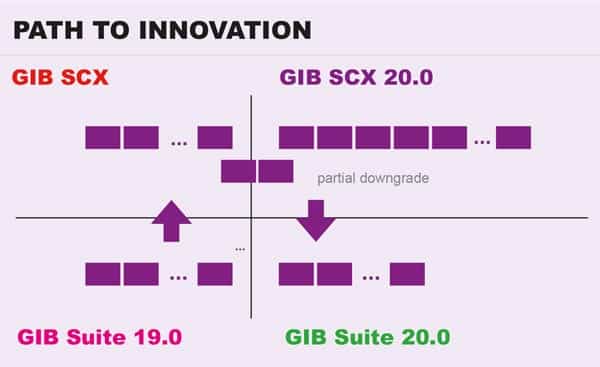 At the same time, GIB is already working on its pilot project for the cloud: the Mobile Maintenance Guide app. It will be the first GIB application available in the cloud through a hybrid approach – the best of both worlds. The Mobile Maintenance Guide App is part of the GIB Shopfloor Integration environment, an IoT solution for connecting machine sensors and ERP systems.
The mobile application, which is already available as on-prem version, displays important data and key figures that are necessary and helpful for maintenance tasks, such as the history of machines including past downtimes and repair times as well as forecasts and predictions. It furthermore provides an overview of important contacts as well as the current stock of spare parts including order deadlines.