Qube donates hundreds of gifts to show those that find this time of year lonely and difficult that 'Someone Gives a Damn' their Christmas charity project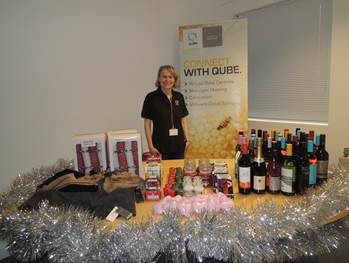 Qube MS translate and "Humanise" all aspects of Computing. Our technical champions de-mystify technology both in and out of the cloud, enabling you to orchestrate your entire technology lifecycle by deploying your infrastructure of choice, on the service provider of your choice. Keeping true to the company ethos Qube show their 'human' side and donate hundreds of gifts to worthy causes and charities.
Originally set up by Polly Arrowsmith, CEO, Qube Managed Services the 'Someone Gives a Damn' project is now fully supported by employees who understand what it's like to not have much at Christmas and what a lonely time of year for many this can be.
So far, Someone Gives a Damn has delivered hand wrapped gifts all beautifully presented to over 8 charities, including a woman's refuge, 2 children's charities, 2 OAP Christmas parties, plus mental health and homeless charities.
Although Qube is unable to wave a magic wand, it hopes that, by donating and hand delivering over 700 gifts to 12 London based charities it shows someone cares and to make Christmas that little bit more bearable.
Is your charity worthy of a donation?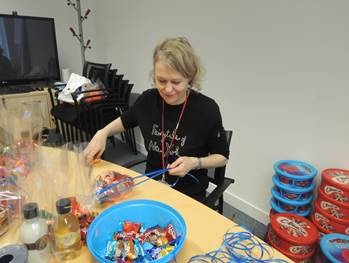 Polly has been showing the true meaning of Secret Santa for many years and donating on an individual basis for many years and decided to increase the reach this year. However, surprisingly and disappointingly Qube have had either no response or a denial of donations from their offer of donations due to policies. As it's not in their nature to give up they are inviting you to send details of why your worthy cause or London Charity would like to be considered for donations of toys, toiletries and chocolates, contact Someonegivesadamn@qubems.com. And the gifts will be delivered before Christmas.
The story behind 'Someone Gives a Damn'
When Polly was 9, her mother travelled back to her family home in Lapland and unfortunately, had a car crash. This resulted in the family being unable to spend Christmas together and the box of presents her mother sent for the family didn't arrive in time.
Polly recalls "My father drove my sister and I from Aberdeen to Cardiff so we could spend Christmas with family and friends. However, Christmas morning proved to be even more difficult as not only was my mother not there we watched relatives open huge pile of presents, whilst my sister and I received a box of Milk Tray each only to have the family dog eat them later.  I know this sounds like the script for a Christmas film it left a real mark on me and made me realize not all children and adults celebrate the idealistic family Christmas portrayed on the TV. So when I was able to I've regularly personally donated and volunteered time to help worthy causes and charities."
Having shared her story with colleagues at Qube MS it became very clear that Polly wasn't alone in wanting to help in some shape or form, whether it be time off work and volunteer at events or charities or wrapping or donating gifts.