SAP is trying to re-energise the use of its SAP Expert service amongst its customers in a new announcement. The announcement links to a new Gartner report by Derek Prior and Duy D Nguyen that analyses the service which was first launched in June 2016. Gartner reveals that while the free service has significant benefits the majority of customers are unaware of it.
Benefits to customers and SAP.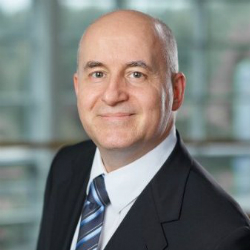 The Expert Chat service connects customers to SAP experts and improves the resolution time of incidents significantly. During the initial trial, 83% of interactions resulted in a customer satisfaction score between 8 and 10. One suspects that the 23% of abandoned conversations were not included in this statistic. However, the average chat session lasted only 21 minutes and 64% of the calls were resolved during the first interaction.
It means that customers spend less time getting a resolution. SAP support staff are also freed up to deliver greater benefits. Unlike traditional phone call support, chat support relates directly to the product required. It does not need the amount of data required to request a traditional SAP Online Service System (OSS) support call.
Andreas Heckmann, global senior vice president, Support Delivery, SAP "In today's digital economy, enterprises become 'live businesses.' As a consequence, they require the same real-time availability from their essential supporting functions. Long waiting periods or reaction times between problem and solution are unaffordable for them. Expert Chat provides our customers with instantaneous access to our top product experts, thereby considerably reducing the amount of time to get answers to their SAP product–related questions."
For Full Story, Please click here.