New OKI range puts high quality print and big functionality within reach of all businesses

Egham, 11th October, 2016 – OKI Europe Ltd has launched a new range of colour printers and multifunction printers (MFPs). The range is set to transform the way printers are used within businesses of every size – from home and small offices to large enterprises.
"The new portfolio is designed to change perceptions of what a printer can do for businesses and organisations. We are encouraging customers to take a fresh look at the potential of these affordable devices to help them build their brand, save time and money and enhance productivity. They can also help develop streamlined and secure document workflow and management, enabling them to enjoy the benefits of a digital organisation," says Tetsuya Kuri, EMEA Vice President Marketing, OKI Europe Ltd.
The new models put professional quality colour printing within reach of every business. As a result, it's now possible to print all business needs in-house and on demand, saving money, time and storage space and enabling a faster response to market changes.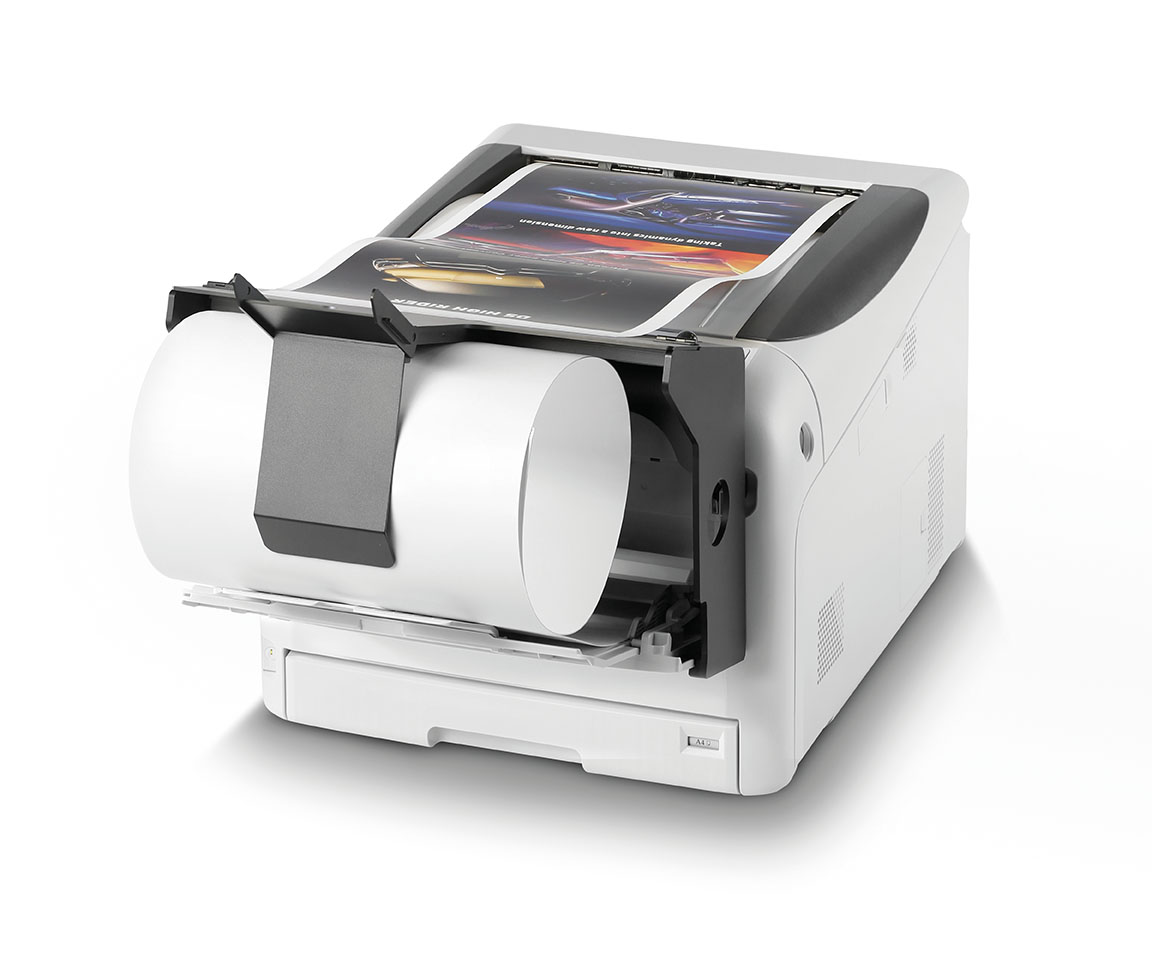 The launch expands OKI's smart printer range, extending smart printing and document management and control to the desktop for the first time. This will enable businesses and other organisations to accelerate their journey to digital, introduce smoother workflows, greater productivity and responsiveness with fantastic colour output and digital solutions.
All devices in the new range include new features to improve connectivity and Gigabit Ethernet to enable the fast transfer of large colour files across a network. The C542dn and MC573dn are compatible with AirPrint by Apple inc and all devices are Google Cloud Print 2.0 ready for mobile printing. Optional wireless is also available across the range. The new devices incorporate the latest security features as standard, including Private Print to help keep confidential documents safe with optional Card Release and Internet Protocol Security (IPSec) compliance.
"This launch marks a major renewal of our colour product range, opening up new market possibilities but also strengthening our core market provision," says Kuri. "It makes big business capability available to every size of organisation and adds even more functionality as standard across the range to improve connectivity, security and ease of use."
Set-up, use and maintenance of the printers is simplified and video guidance is available for installation and changing consumables.
Printers that do it all – exceptional colour, smart functionality
The new range begins with the affordable C332dn and MC363dn – which alongside outstanding ProQ2400 print quality; offers the fastest speeds for their class on the market. The MC363dn provides duplex copying, faxing, scanning and printing. With OKI you don't have to compromise on functionality despite buying a smaller desktop model.
Businesses looking for accelerated growth through digitising and streamlining workflow should consider the new C542dn and the multifunction MC573dn which open up the world of touch-screen technology and smart printing to this price range. Their customisable 7" screen and OKI's smart extendable platform (sXP) enable connection to an existing pull printing fleet or access to document management software, at no extra cost. Both boast a powerful new engine resulting in speeds of 30/30 ppm and 1200 x 1200 dpi print quality.
Solutions for every industry
OKI's open platform sXP and integrated SENDYS Explorer software means its smart MFPs are ideal for enabling digital workflows across a whole range of industries, for example in healthcare, retail and the professional print market. Small footprint MFPs enable quick and easy scanning of all types of documents, at the point of creation, for example in a clinical setting or at the point of sale within retail.
High Volume Colour for Busy Workgroups
The C612dn and C712dn in the upper end of the range combine fast production of high-level output with reliability and robust security and a surprisingly low cost of ownership. The portfolio also includes A3 digital LED printers such as the C823/833/843 with the smallest footprint on the market. Thanks to OKI's digital LED technology and HD Colour output, the C800 Series delivers outstanding print quality particularly saturated colours and finer details on an unrivalled range of media, perfect for creative businesses.
For further information about OKI Europe visit www.okieurope.com.