First independent ITAM certification programme
Enrolment is free to all delegates attending ITAM Review's annual conferences in Florida, US on 19th & 20th September 2016 and Twickenham Stadium in London, UK on 4th & 5th October 2016
1,800 members already signed up to the course during pre-registration process. Assessments begin January 2017
Swindon, 19th August 2016 – The ITAM Review, provider of News, Reviews and Resources for ITAM, SAM and Software Licensing Professionals today announced the launch of The ITAM Review 12 Box Model Training and Assessment Programme.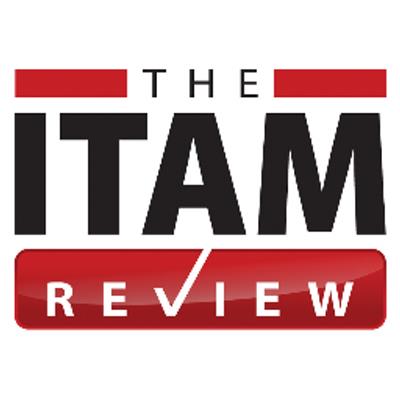 The year-long online educational course is written and delivered by The ITAM Review's Owner and Founder – Martin Thompson, and allows ITAM professionals worldwide to attend monthly one-hour webinar sessions either live or on demand, to learn about all 12 elements of world class ITAM from the comfort of their own workspace. It is the first ITAM certification of its kind to be delivered by an independent ITAM media organisation outside of industry membership organisations such as the IAITAM.
Martin Thompson, Owner and Founder of the ITAM Review said: "We wanted to build an educational programme and independent certification that helped the ITAM Review community realise the full potential of ITAM as an enabler of change. We also feel ITAM education should help IT Asset Managers embrace modern technologies, complex environments and new ways of working. This accreditation will not only validate the bearer's knowledge, it will also enable those who complete the programme and pass the exam to deliver an improved standard of ITAM / SAM to their organization, as well as helping to justify the time and cost of attending ITAM Review events."
The programme is based on the ITAM Review's 12 Box ITAM maturity model which is an independent view of ITAM Best Practice; a balance of people, process and technology – and all of the core competencies that are integral to a modern ITAM practice.
As part of the programme, users can independently assess their organization's maturity at the start and end of the 12-month programme, with the goal of increasing ITAM maturity and improving their practice.
Individual Certification
Upon completion of the 12 Box Training and Assessment Programme and subsequent to attending all 12 webinar modules, delegates can register for the online exam and certification which will be available from January 2017.
The ITAM Review 12 Box Model Training Certification will demonstrate that an individual:
Has learnt about all 12 elements of world class ITAM
Understands ITAM Best Practices
Understands core competencies integral to a world class ITAM practice
Has the knowledge to improve and increase their organisation's ITAM Maturity
Has passed the online examination
The 12 Box Model Training and Certification Programme has already received close to 1,800 registrations from across the globe during the pre-registration process, ready to begin assessments and certification in January 2017.
A Special Offer for Conference Attendees
The ITAM Review is holding its first annual conferences in Florida, US on 19th & 20th September 2016 and at Twickenham Stadium in London, UK on 4th & 5th October 2016.
Delegates attending The ITAM Review's its first annual conferences in Florida, US on 19th & 20th September 2016 and Twickenham Stadium in London, UK on 4th & 5th October 2016 are entitled to free enrolment in the 12 Box Model Training Programme (retail price £249). Full details of this special offer can be found here:
Free ITAM Review 12 Box Model Training Certification Offer for Conference Attendees