Looking to upgrade to an enterprise resource planning system? We take a closer look at five of them to help you get started.
Choosing the right enterprise resource planning (ERP) system for your business can be quite a task. Are you looking for an all-rounder, one that's been designed specifically for your vertical or one to better suit the needs of a small, medium or large organisation?
For those starting out, we've explained what enterprise resource planning is, when to consider upgrading from small business accounting to ERP, and what to look for in an ERP system.
Here we take a closer look at some of the better ERP systems to you give an idea of what's available and how they differ. But there are others that are also worth considering, such as those from Attaché, InfoMotion, MYOB, NetSuite, Oracle, Pronto and Sage.
Epicor
Epicor is targeted at mid-sized companies, with a focus on manufacturing, distribution and professional service industries. It's available as either a cloud-based or on-premises solution, but also suits hybrid environments for those who want the benefits of cloud but need to have some data kept on-site.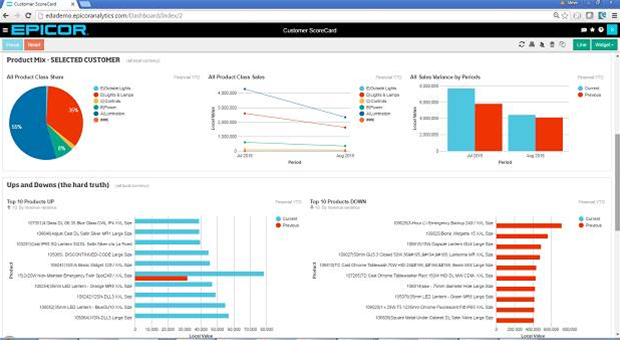 The experience is simple whether you're accessing it on your web browser or a desktop client and the choice of two user interfaces – classic or modern – is a nice touch. The tile-based system echoes the modular aspect of ERP, although it does give it a bit of a Windows 10 feel.
For Full Story, Please click here.