Fuller's, one of the oldest surviving breweries in London, is welcoming in the digital age with the help of Infor. They are implementing Infor CloudSuite Food & Beverage as a cloud based solution. They will also implement several other Infor solutions alongside this.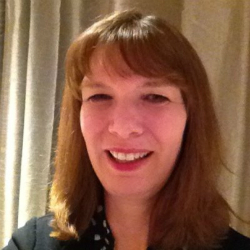 Brewing is one of the oldest crafts in the world. The earliest evidence dates from chemical analysis of pottery jars 7000 years ago. One of the oldest artefacts is from 2050BC, a beer receipt on a stone tablet found in Ur.
Times have mostly changed since then and for the last 20 years Fullers have used a legacy ERP solution. Enterprise Times spoke to Bronwen White, IT Development Manager at Fullers about the project. White has worked on the project since its birth when Fuller's decided that they needed a new system. White explained: "Fullers are more complex now than we were. We have more products, more companies more locations, a large number of warehouses. We have more complexity than we ever did and that will increase. Finally, we want to be agile for the future and we want to be more efficient."
An example of that efficiency improvement is replacing the beer receipt paperwork (oddly reminiscent of the Sumerian process) with a mobile device using sign-on-glass ePOD technology. The project was sponsored by James Douglas, Financial Director at Fullers. It involved key stakeholders from the business including Simon Dodd, Managing Director, Fullers Beer Company. For White this executive support is important to the success of the project. She wisely decided to involve the business throughout the process.
For Full Story, Please click here.