Leicester, United Kingdom, 12th May 2016. 10ZiG Technology proudly announces the launch of a new Cloud Manager, allowing for management of 10ZiG Thin and Zero Clients over the Internet. The 10ZiG Cloud Manager has been developed to address the changing requirements of Thin and Zero Clients to support connectivity via Cloud in addition to traditional managed networks. The introduction of 10ZiG Cloud Manager complements the existing 10ZiG Manager.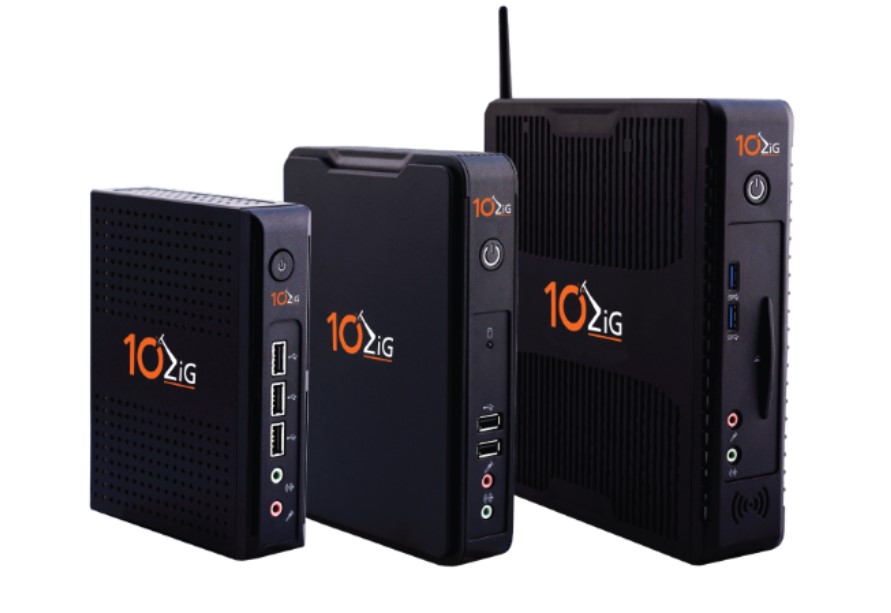 "We've recognized a change in customer requirements where endpoints are now being deployed into the cloud, for example, unmanaged locations such as small office or home networks. End Users deploying VDI, Session Virtualisation or Published Applications in addition to MSP's (Managed Service Providers) offering services such as DaaS, SaaS and UCaaS want to be able to manage client endpoints situated at remote unmanaged locations as they do with client endpoints situated at managed locations. Extending Client Manager functionality to support end points connected via the cloud empowers these End Users and MSP's to manage a complete end-to-end solution, regardless of end point location," says Kevin Greenway, Managing Director, 10ZiG Technology.
As an extension of their existing 10ZiG Manager software, 10ZiG Cloud Manager permits new and existing customers to take advantage of this new feature. The cloud based end points can be managed in exactly the same way as traditionally connected end points including LAN, WAN and VPN. This combines existing features of their 10ZiG Manager including Automatic Configuration, Power On, Shut Down, Reboot, Firmware updating and shadowing of Client endpoints.
"It was essential in order to support cloud based end points that we changed the underlying client server architecture. We needed to make discovery, registration and management simple without requiring network changes, specifically at the client side where installation of the cloud based end point needs to be as simple as unboxing, plugging in and connecting with minimal fuss. We achieved this by adding the Cloud Management Agent to our Thin and Zero Clients which is responsible for establishing outbound connection with the 10ZiG Cloud Manager. As a connection is established, all communications between the 10ZiG Cloud Management Agent and 10ZiG Cloud Manager are secured via SSL using a bi-directional tunnel. The only additional network change required to support 10ZiG Cloud Manager is the opening of a single inbound rule towards 10ZiG Cloud Manager which permits the SSL based tunnel between the Cloud Management Agent and Cloud Manager. This is a true pain free approach, enabling our customers to install and manage their 10ZiG Thin and Zero Client devices regardless of their location," says Robert Fitzer, Head of Research and Development.
This same functionality can also be utilised within traditional managed networks, for providing additional benefits including:
Securing all communication between 10ZiG Client endpoints and Cloud Manager.
Simplified network configuration by tunnelling all communication processes into a single network port.
"As a solely focused Thin and Zero Client vendor who pride ourselves on listening to our customers' requirements, the 10ZiG Cloud Manager emphasises our commitment to taking the complexity out of cloud computing. By giving our customers the ability to manage remote endpoints on unmanaged networks, it opens up new possibilities for provisioning endpoints to the workforce, whether office based, home based or to the customers they provide hosted solutions for. Additionally, international organisations now have a completely transparent and seamless way of viewing, reporting on and managing their own or their customers worldwide 10ZiG Thin & Zero Clients," said Greenway.
To learn more about 10ZiG Cloud Manager, or to arrange your FREE Thin or Zero Client evaluation device, please contact the relevant office below.
10ZiG Technology Inc. (Corporate Headquarters, US)
1 (866)-865-5250
sales(at)10zig(dot)com
www.10zig.com
@10zigtechnology
10ZiG Technology Inc. (EU Headquarters, UK)
+44 (0) 116 214 8660
sales(at)10zig(dot)eu
www.10zig.com
@10zigtechnology